As a company, Grab has done enormously well for itself, and naturally will be the target of some hate.
But I think there's a deeper issue with Grab that needs addressing before it becomes an unsolvable problem.
Grab is a win-win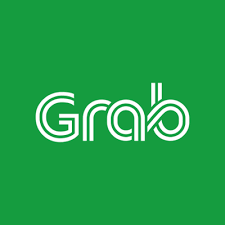 Let's start with what makes Grab so appealing.
Grab (at least in my mind) is the highest paying hourly wage job in the country. As long as you possess a car, and a valid driving license you can be a Grab driver, earning significantly more than any other hourly wage job.
According to this WOB article (which looks suspiciously like a paid ad), the average Grab driver earns RM5,000 per month, which is crazy money for a unskilled job — and yes driving Grab is unskilled labour.
For unskilled work in Malaysia, earning RM5,000 per month is a god-send, after all even graduate employees don't earn that much. And like all hourly wage jobs, the more hours you put in, the more money they make — 5,000 is just where it starts
So this seems like a win-win for everyone, drivers get to earn, and at the same time provide a service that is in high demand.
And in truth, Grab is a win-win — at least for now.
Fast-forward
The problem is that when you fast-forward 10 years, or just 2 elections from now.
Most Grab drivers I've met aren't doing this part-time. They're driving as a full-time job, and they're putting in serious hours (10-12 a day) to make serious money. That means they've no time or to up-skill themselves, because every hour learning a new skill is an hour they could have been driving.
The cost of learning to them is a double-whammy, first they spend on acquiring the new skill (like everybody else), but also the lose income from their not driving. This for most, will be too high a price to pay.
You might argue that driving isn't un-skilled. But all it takes to be a Grab driver is a driving license and a car, skills don't factor into this. Grab doesn't care if you're a PhD, diploma holder or SPM drop-out, it'll pay the same.
Grab views all of it's drivers as a supplier of the one commodity it needs — cars to move passengers. The only time Grab pays more to drivers is when they turn on the auto-accept feature, because that makes their algorithm more efficient. The more subservient you are to the algorithm, the better it will reward you — that is a pretty nasty feeling.
So as more folks join the Grab band-wagon, we're sucking out skilled labour from the job-market. Leaving the entire country, as a whole, worse off in terms of competitiveness. But we're just getting started.