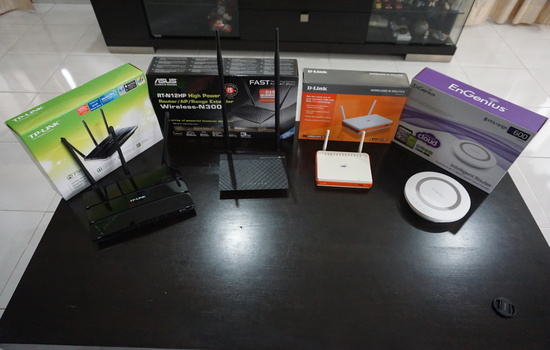 Not to beat a dead horse now, (you can read my previous articles here and here)but I'll say it one last time, internet speeds aren't exactly what we should be debating over these days. We should focus on internet penetration rates, and broadband penetration, and define these correctly.
The MCMC defines broadband as anything over dial-up. Which is stupid, because a 128kbps ISDN would be considered broadband, but certainly it wouldn't feel like broadband to any user. It would crawl.
But at the same time, you can't set the number too high to something like 100Mbps because what would you be able to consume at that speed which you wouldn't at 5Mbps, in other words why would you need 100Mbps instead of 5Mbps, and what you actually mean by the term broadband?
So the question becomes, how fast is fast enough? What bandwidth is sufficient for the average Malaysian to enjoy the internet at the same level as anybody else. A lot of people buy a car without caring about the cars top speed, because very few people actually push the car to it's top speed. Why isn't it the same for internet bandwidth?
Youtube sets the benchmark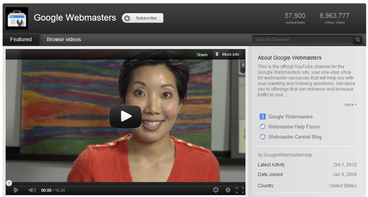 Let me offer my not so humble opinion, broadband should be categorized as 4Mbps and above, and there's a good reason for that–Youtube. This isn't trivial, from a bandwidth consumption perspective Youtube is the single most viewed site in Malaysia (Facebook, Whatsapp might be used more, but they consume far less bandwidth). And my guess is that you need a minimum of 4Mbps to have a Youtube experience where you're not sitting around waiting for videos to load.
Youtube isn't just cat videos either, most of my post-university education has come from youtube, whether its learning to play the guitar, cooking chicken curry, coding in python or even my histories are mostly from youtube. So if you're talking about bandwidth, let's look at it from the perspective of use, and what you would use the bandwidth for, rather than focusing on a number. Having a Youtube experience that doesn't require you to wait for videos to download is a phenomenal threshold to cross, it greatly improves the experience.
Some internet is better than no internet, and a lot of internet is better than some internet. But where do we draw the line as to there is enough internet?
I, keithrozario, the freaking tech evagelist hereby proclaim that 4Mbps to be the standard definition of broadband.
And if the average speed in Malaysia is 5Mbps, what's the problem? Especially if 55% of those connections are above 4Mbps.
Doing a back of the napkin calculation, roughly 70% of Malaysia has internet access, and according to Akamai 55% of those have more than 4Mbps, we can say 30% of Malaysian have access to 'real' broadband.
In comparison, less than 25% of Thailand and Sri Lanka have any internet connectivity, let alone broadband. Although we must commend the Thais for having a phenomenal 95% of connections over 4Mbps.
But the point is what can you consume at 10Mbps, that you can't at 4Mbps, and don't give me 1080p videos, because not many Malaysians are consuming that, and viewing a youtube educational video at 320p is just as good at 1080p.
I'm not defending the Goverment, and I'm definitely not defending the Minister, God knows I don't like him, what I'm trying to do is steer the conversation away from looking at a single individual number to looking at the bigger picture and all the variables it entails.
Broadband affordability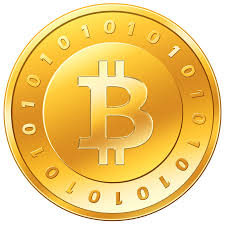 For instance broadband penetration rates of 30% aren't good, and we need to make sure broadband reaches the masses, not just by laying down the Fiber to the rural areas, but by making it accessible price-wise as well.
In other words, we shouldn't just be focusing on making broadband accessible geographically , we need to also focus on making it accessible economically. RM150 is the minimum you pay for Fiber to your home, and that's expensive. We need to get that down to a number like RM100 in order for this to work.
We need to make sure the telco's and ISPs race to the bottom, they might not like it, but they have to deal with it, because in a race to the bottom, the consumers win. We need to end long-term 2 year contracts that the ISPs impose on every customer, and we need to separate the content (hyppTv and Astro) from the internet connection. No more triple-play bullshit, no more tying your Maxis fiber with Astro. That way the content can be differentiated but not the connection, thereby commoditizing it and reducing its cost.
The moment the ISPs realize that customers can port from one ISP to another on a whim (just like they can on Mobile Phone numbers), that's when competition begins to go into over-drive. That's the real benefit of making net neutrality.
At the moment, moving into the Broadband space is expensive, and customer attrition is low because a lot of customers are tied to expensive contracts. But if we had the will to allow mobile network portability, why not internet network portability?
4K streaming
I need to address the elephant in the room here, the only real service that requires a significantly faster internet connection is 4K streaming, but even Netflix recommend 15Mbps for that one, and how many people are actually streaming 4K or have 4K TVs?
And, if you have a 4K TV, chances are you're rich and not really the point of todays dicussion.
Fair Usage Policy
Also let's address the Fair Usage Policy. ISPs set a threshold for the amount of data you can consume before you are deemed to be 'unfairly' using the connection. In other words your internet connection comes with a cap.
But TM's FUP isn't enforced and neither is Maxis. According to Sandvine, the average consumption of a fixed line in this region is just 8GB/month. TM's FUP is 60GB per month, there's a long way to go before the fair usage policy starts becoming an issue, so let's park that discussion for a later date.
Conclusion
Let's talk about broadband affordability, and accessibility. Let's focus on the beneficial services of the internet, and figure out how to get those services to the poor and rural parts of Malaysia at a price that is reasonable.
Let's not focus on our speeds compared to Cambodia and Thailand and Sri Lanka because that's counter-productive, that one number means almost nothing, and politicians should know better.
The Last part is the reply from the Minister, Datuk Seri Salleh Said Keruak. This guy, obviously doesn't know what he's talking about. He clearly has no idea what his ministry is doing, or the industry he's supposed to be administering. Of course when you get your position because of political loyalty rather than technical knowledge these things happen.
How unfortunate for Malaysia.