This article is really more a continuation from yesterdays piece about how unfair the Fair usage policies in Malaysia are. In my view telcos complaining about 15% of customers using 70% of their traffic is just ludicrous behaviour–it's the cost of doing business. This is akin to a restaurant owner offering a buffet and then complaining that 15% of his customers are fat men who eat the expensive mutton curry. Really? Do you really think that if you offer a buffet all you're going to get is skinny super models?
As ironic as it sounds, the more customers any telco has, the less the average consumption of data per user becomes. That's because your grandmother down the road who uses Unifi for just Skype-ing with her grandchildren can essentially subsidize your torrent hungry consumption. At the end of the day, there are far more grandmothers in Malaysia than there are torrent hungry downloaders like yours truly.
So that's why I don't like the data caps, but how about the content filtering? Particularly filters that block of torrent downloads?
Part of the cost of your broadband connection includes the cost that the telcos pay to route your transaction to the US. That's really where the internet is, and while Google has a couple servers here and a youtube presence–the vast majority of traffic still flows to the US. This means on top of the price of getting the Fibre to your home, the local telcos also have to pay for routing your data to the US (and back). If most Malaysians started viewing local sites rather than pornhub, our broadband cost 'could' become cheaper, because the telcos don't have to invest in those expensive undersea cables to setup the connection to the states. Contrast this with the situation in the US where only 10% of traffic from the US flows outside it's borders, it means that even if a US ISP lost its undersea cables, it could still serve up 90% of the content its users were requesting. It also explains why Singapore has cheaper broadband than Malaysia–Singapore is the data-hub for the Asia Pacific Region, so a lot of it's traffic is also local.
So how do we resolve this issue? One approach would be to make Malaysia a hub, but most experts conclude that it's probably not going to happen (including Afzal Abdul Rahim in his 2011 TedXKL talk). The other option would probably be to start hosting more content in Malaysia, and that's why a Youtube server within our borders is a great start. What would probably help better is Netflix availability and Netflix servers in Malaysia–until you realize that Netflix host their servers on Amazon Web Services, and Amazon chose Singapore as their Asia-Pac location–probably because Singapore is a data hub, which sends us into a round-about circular argument.
We can't get cheaper broadband because we don't have the cables coming into Malaysia, and we don't have the cables because we don't have the content, we don't have the content because we don't have the cloud servers and we don't have the cloud servers because we don't have the cables. I explored this before how cloud computing ties in closely with your data connectivity as a nation–and there really is nothing much we can do to address the gap with Singapore except spend more on undersea cables. Most of which require significant monetary investment–and take a lot of time to deploy.
Bit Torrent to the rescue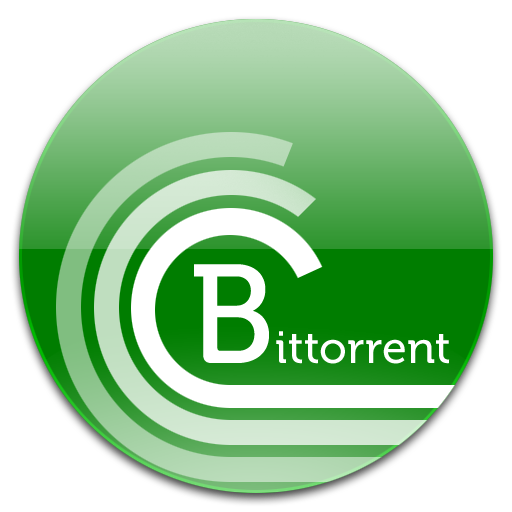 One option would be to open up our entire network to P2P torrent traffic. In P2P every node on the network is can either be a leech (just downloading) or a seed (just uploading)–but most of the time they're both. That way, every node would both upload data (send data out) but also download (pull data in)–and if enough Malaysians are seeding that would mean that a lot of the traffic in the swarm would be local…thereby negating the need to route traffic state-side. In a rather roundabout way, we keep a lot of the internet traffic in Malaysia, rather than route it outside reducing the overall cost to the telco–which hopefully translates to lower prices for the customer. It really is a business where the more people using the service reduces the cost for everyone else.
In a simplified sense, one Malaysian downloading Skyfall on bit-torrent, could then seed that same file to thousands of Malaysians locally–reducing the need to route traffic overseas by a significant factor. The reason why this isn't happening today is simply because most Malaysian ISPs throttle torrent traffic, and when you're leeching at such slow pace it also means you're seeding at a very slow pace as well, so most Malaysians leech their content from overseas.
If we somehow manage to create lots of local nodes (who seed)–we'd be able to keep a lot of traffic routing internally in Malaysia without the need to send them through undersea cables. Think of it as the digital telco version of 'Beli Barangan Buatan Malaysia'.It's also a way for the torrent heavy downloaders to subsidize granny back, since the heaviest users of bit-torrent would also be the heaviest uploaders.
Now while I agree this is an unrealistic idea–and it has a few legal technicalities like copyright infringement. I believe that if every telco in Malaysia, opened up their network to P2P traffic and actively promoted it,we could keep traffic 'in' Malaysia and make broadband cheaper, and it is a possibility we have to consider.
Is the cost of broadband really an issue?
Make no qualms about it, broadband is expensive, if 80% of Malaysia qualifies for BR1M, it means that 80% of Malaysian households earn less than Rm3,000. Even at the top end of that income scale, the cheapest Unifi Package of Rm149/month translates to 5% of their monthly salary.
5% of your monthly salary is a LOT to be paying for broadband, in most cases a person earning less than Rm3,000 a month probably isn't paying that much in taxes. So we desperately need to find a way to reduce broadband cost in Malaysia, and in this instance I believe opening up P2P traffic would decrease rather than increase the cost of broadband.
And that's all I have to say about Fair Usage policies!