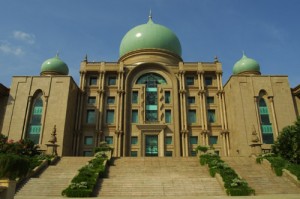 As a tech blog in Malaysia, I thought it'd be interesting to see the latest Auditor-General's report faired in terms of IT spend from the government. IT spend is a tricky thing, and most don't understand just how tricky it is, particularly around big IT spend by governments–they often fail. In fact, one of my favorite blogs is dedicated solely to IT failures, aptly titled–IT Project failures.
However, even the Synopsis report of the AG report is a harrowing 87 pages long. It's not just the length that puts of me off, but rather the sheer dry-ness of the language that is used. Interestingly, not a single diagram exist in the documentation filled with enough monotone text to put even the most ardent auditor to sleep, and I'm no auditor so I nearly dozed off after the 2nd page. I had to take a different approach if I was to get a synopsis of the synopsis, fortunately I work in IT (not auditing or law), and I know of function in Adobe Acrobat that let's you quickly search a document–it's called the FIND function, and I was a deadly ninja in the art of the FIND.
So, armed with the FIND function on Adobe Reader, I combed through the document looking for the word 'system' and where it tied with an actual IT system too see just how well our government was in delivering IT systems in 2011. Below are just a few paragraphs pertaining to the AG's report and below are 2 prime examples of the the magnitude of IT failures from Putrajaya.