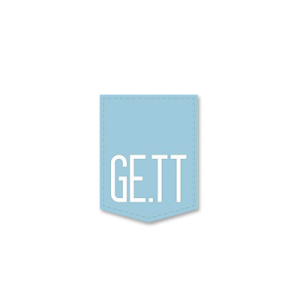 File Sharing seems to be the next big thing , with email servers hitting maximum attachment sizes of 50MB pretty often, a lot of professionals are opting for web-based file sharing services. I previously wrote about how much I loved the interface at ge.tt, plus I absolutely adore it's name. With more and more competition out there to share your files, what's a poor danish company to do?
Venturebeat today reported that Ge.tt just got 350,000 euros of funding from skype founder Niklas Zennström, with dropbox currently valued at $5 Billion and box.net being used by about 75% of Fortune 500 companies, is there place for one more file sharing service. I think there's place for a whole lot more.
All these file sharing services have pros and cons attached to them, and file sharing has it's nuanced differences. Freelance photographers sharing photos with clients have different requirements from friends sharing videos or documents with each other, file sharing is a diverse business, and the differences between free, premium and even free-mium means there's a lot of place for everyone to play. I think Ge.tt is filling in some niches that neither dropbox or box.net is hoping to go to. In terms of security, usability, price and scalability, (these are just some of the metrics people use to decide which service to use), there's a lot of untapped markets to be found and exploited!
Other,  interesting names in file-sharing are yousendit, minus.com and even using Amazon S3 to share your files for nearly free.If you're looking for a more secure file sharing service, how about Sendoid, which acts as a web-based P2P client to share files with secure encryption.
All of this points to a great divergence in thought of how file sharing should really be, I expect more services to prop up and some of those will fail, what's left would be a the designs that actually work and services that people would actually use and eventually pay for. The reality is that anyone can startup a file-sharing website these days by utilizing AWS or something similar, without having to look after the hardware all startups have to worry about is the service itself, and that's where we're seeing the differentiation. No one is advertising their servers or their hardware on these services, they're advertising the service itself, which is great.