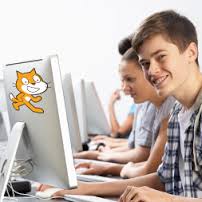 KLANG: Two years on, the the pilot initiative to teach coding and digital security as an SPM subject has been touted as a resounding success, and the government is mulling a move to make it compulsory by 2020.
The announcement shocked parents, as out of 10,000 students who took part in the pilot program, only 10 had scored an A while the rest had failed with a grade of F.
Education Minister, Dato' Seri Java, said that this reflects the current IT market, where out of 10,000 security consultants, only 10 will ever give you good advice.
"We benchmarked against the industry, and set the grading curve accordingly, so only a 10 students getting an A was the intention!! We can't have cases where students just memorize a textbook and then score an A, this is not History or Geography, this is an important subject" he said, while further mocking drama and English literature under his breath.
Deputy Director of Education, Perl Ramachandran further added that instead of focusing on the 9,990 students who failed, the public should instead focus on the 'A' students who showed exemplary work and are were 'bright spots' in the dark abyss which is the Malaysian education system.
One such exemplary student was 17-year old lass Siti Pintu bt. Belakang, she had managed to install a backdoor into the MOE exam system and downloaded the question paper days before the exam. A backdoor is an application that allows an attacker unfettered access to the compromised system, and Siti managed to code one from scratch specifically for this purpose.
Already Russian cyber-criminal organizations are offering her scholarships to prestigious universities, Perl further added.
Then there Godam a/l Rajakumar, who instead of stealing exam papers, simply hacked into the MOE grading system and gave himself a 'A'.