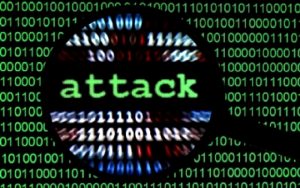 Brian Krebs is the most reputable name in CyberSecurity reporting, his krebsonsecurity website is the best source of 'real' journalism on the subject.
But reputation works both ways, the same thing that makes him popular in some circles, makes him unpopular in other. He's had criminal hackers send him heroin in the mail and even have SWAT teams descend on his home with guns all blazing (in a phenomenon called swatting!). Reporting and exposing underground cyber-criminals comes at a price, you don't piss of darknet crime lords without taking a few hits along the way.
The problem though is when those 'few' hits, turn into a hurricane of web traffic aimed at your server, because that's exactly what descended on Krebs' server late last week, when krebsonsecurity was hit by an epic DDOS attack
DDOS is an acronym for Distributed-Denial-of-Service, which basically means forcing so much web traffic to a single website that it eventually collapses–making it unable to provide services to the 'real' visitors of the site. All websites run on servers with finite capacity, DDOS attacks are about sending enough traffic to those servers that they eventually exceed that capacity.
But this DDOS was different, and krebsonsecurity will go down in history as the Hiroshima of this type of DDOS. But nuclear weapons only had Hiroshima and Nagasaki, krebsonsecurity will be the first in a Looooong line of DDOS attacks of this scale.
So what makes this attack so different as to merit it's own class? Well 3 things.