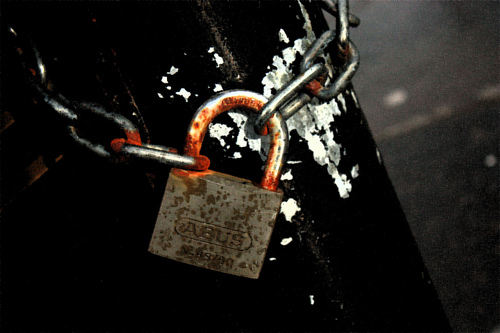 As you've probably gauged from my recent bout of paranoia, I'm a bit of a security-freak. My PC at home, not only runs an original version of Windows (something rare in Malaysia), but also multiple anti-virus and anti-malware suites, not to mention using EMET for even more security and a software firewall to boot.
So it sort of makes sense, that after taking all those pre-cautions I would also use a Virtual Private Network or VPN.
Now security isn't the only reason to use a VPN, they also come in handy for accessing location based services like Netflix and Hulu. All in all they're at least 4 good reasons to subscribe to a Virtual Private Network.
Reason 1: A VPN encrypts and secures all your outbound connections. This makes it difficult for anyone trying to 'sniff' your connection to see which websites you're visiting. If you're looking for a VPN provider to secure your connection, then look for one that implements OpenVPN, that provides the best security for this purpose.
Reason 2: A VPN allows you to access US based services like Netflix and Hulu. Here in Malaysia these providers block access from Malaysian IPs to their services–so if you want to watch Netflix, or even subscribe to Amazon, you need a US IP. If you're looking for a VPN provider to give you this, then make sure they have a US gateway.
Reason 3: A VPN connection allows you to access blocked/censored content. In Malaysia, the government has been known to censor the internet, every once in a while. So if the government suddenly decides to block youtube, or if you wish to access those file sharing sites local ISPs have blocked, then a VPN is a great way to circumvent censorship. Remember that in 2008, the Government blocked a pro-opposition website, Malaysia Today, so this isn't beyond the realm of possibility. *Not to mention that innocence of Muslims is censored on Malaysian youtube.
Reason 4: A VPN connection 'anonymizes' your IP connection. When you use a VPN to post a comment on a website online, the website won't be able to trace your IP address, since only the IP address of the VPN provider would be visible to them. Beware though, that a VPN will only help anonymize the IP and not the content, you can leave online bread-crumbs in a multi-tude of ways, but a VPN connection helps mitigate that–somewhat. If you wish for a truly anonymous internet (like me), then look for a VPN that doesn't log any data of it's users.
Reason 5: A VPN connection allows you bit-torrent without restrictions and anonymously. I've previously showed you how bit-torrent downloads could be traced to your IP address quite easily, but a VPN helps prevent that. Without a VPN, someone could do a quick search on your IP and determine what you've been downloading on bittorrent. Also VPN connections allow you to bypass certain restrictions and filters that your ISP may have in place to throttle bit-torrent downloads (note that Unifi doesn't throttle torrent downloads). If you plan to use your VPN for this purpose make sure they don't block torrent traffic. Just check out the advert below from the people at BTGuard.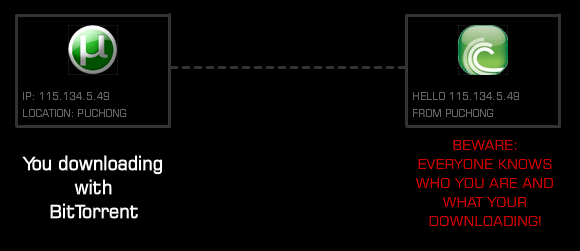 So in short a VPN provides you extra security, extra anonymity, the ability to access location based services and the ability to bypass censored content online. So it's really a no brainer at this point–if you want to truly get the most of your internet experience–you need a VPN.
Which VPN should Malaysians avoid?
Let's first understand what's NOT the best VPN for Malaysians–a Malaysian VPN. Unfortunately, the guys over at BolehVPN have a really great offering and they run a phenomenal service–but they're hampered by the one thing that should make them even greater–They're Malaysians!!
You see, under Section 6 of the newly enacted Security Offences Special Measures Act (or SOSMA), the public prosecutor in Malaysia can compel any communications provider to intercept, listen and archive any communications of a person of interest. This means, that without any judicial oversight, a public prosecutor in Malaysia can compel someone at BolehVPN to intercept your personal communications via their service, and since BolehVPN is incorporated in Malaysia–they would have to make the difficult decision of either abiding by the law or fulfilling their responsibility to their customers.
Obviously, I can't comment on what BolehVPN would do if such a scenario were to occur, but I wouldn't want to put them in that position, and it's similar for any other local VPN provider, hence if you're a Malaysian–don't buy Malaysian. That's the unfortunate situation we're in, I'm just keeping it real. (btw, BolehVPN offer a 3-day trial version of their service at just Rm5, something to consider if you need a VPN temporarily)
Things you should look out for when buying a VPN
As we established earlier, what you want is a VPN that
1. Uses OpenVPN (and hopefully has backups of PPTP and L2TP just in case)
2. Has a US gateway (or Korean or Chinese) just in case you want to watch the Korean/Chinese equivalent of Netflix.
3. Doesn't store logs on their users.
All these features give you the security and the other location based services.
Multiple logins at a time
However, when actually purchasing a VPN you also want to understand things like speed, and multiple user access before finally laying down some cold hard cash.
For instance, some VPN providers only allow you one connection at a time, which means that while you're surfing downstairs on a PC your wife can't watch netflix on her phone, unless you buy two accounts.
Also, you want to keep tabs of price. VPN range from the very cheap to the ri-donk-que-lus-ly expensive. I would keep the cap at around RM240 per year, which makes it about Rm20/month.
Specialized App for easy access
Also a specialized app for easy access is definitely a plus point. Setting up an OpenVPN connection on your android phone is a chore, and so a provider that has actually setup an app to make it easier for you surely helps.
So which VPN is the best for Malaysians?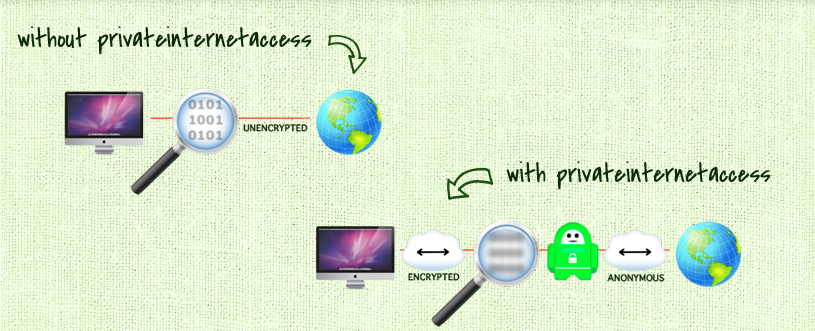 I have to say after scouring the online world and looking for a good VPN provider, I finally settled for privateinternetaccess.com. These guys provide a good service, at a fantastic price of just USD39.95/year, which translates to roughly Rm120-Rm140 per year. That's a great price for something that will help you extract the most from your internet connection.
Privateinternetaccess is fast. Or at least, fast enough to not notice a lag in your torrent-downloads or Netflix streaming. (even in HD, check this link)
Privateinternetaccess is secure, in fact noted by the great people at Torrentfreak for being a VPN that takes your privacy seriously.
Privateinternetaccess provides OpenVPN connection + it has a pptp and l2tp connections as well.
Privateinternetaccess has a US gateway, perfect for Malaysians to watch Netflix and Hulu. (use California or US West)
Privateinternetaccess is cheaper than most other VPN providers, and I didn't feel any drop in quality.
Privateinternetaccess allows up to 5 different logins at once, perfect for a family or couple to use. Almost no other VPN provider offers this.
I personally use Privateinternetaccess, and found that I could even watch Netflix on my phone with no problems. The connection is really fast, and I can easily setup VPN access even over Maxis 3G Data, and it's fast enough that I don't notice any drop in my connection speed (both on Maxis and Unifi).
Conclusion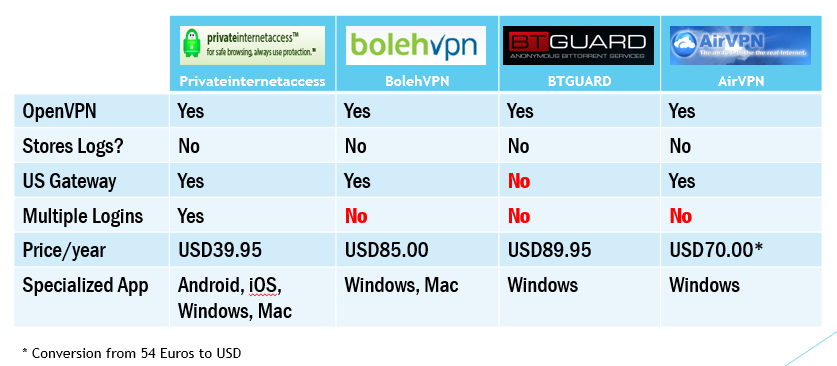 I personally use Privateinternetaccess and wouldn't recommend them if I didn't think they were a top notch service. If you're looking for a VPN provider that won't break the bank, and provides all the things you need–then head on over to their website.
If you do sign up, please consider using affiliate code: KROZARIO001 or this link.
The affiliate code won't give you a huge discount, but will help me pay my hosting charges on this website. 🙂
Image credit: m thierry