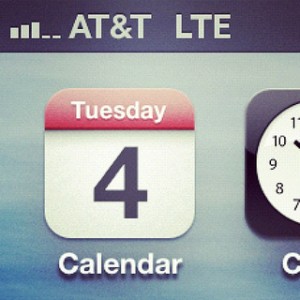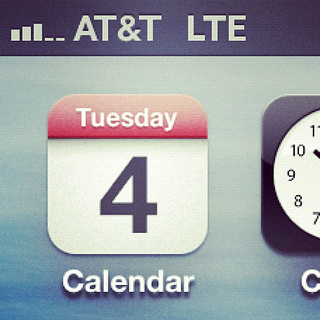 Breaking news. That new iPhone that you lined up overnight for outside KLCC–won't have LTE support, and quite possibly–never will!!
So before you plonk down your dough on the next big thing, you might want to consider how you'd feel if within 6 months everybody else on your block had next generation 4G speeds–except you!
LiewCF reports that :
Maxis has announced that it is all set to launch 4G LTE service in Malaysia following the allocation of the 2600 MHz spectrum band for 4G LTE by MCMC (Malaysian Communications and Multimedia Commission).

Please note that 2600 MHz spectrum band is not supported by Apple iPhone 5, which will be launched in Malaysia on Dec 14, 2012
For those who are as confused as I am, here's the breakdown.
Long Term Evolution and 4G networks
LTE stands for Long Term Evolution , which is really a crappy acronym, because neither the acronym nor the long form convey any useful information on what it actually means. Think of LTE as the next generation of mobile data networks, or more easily described as 4G networks. This is the next step to get faster data from your phone.
However, things aren't that simple. Just like the power sockets you have in hotel rooms, different countries have different solutions and most of the time the laptop charger you've brought from home won't fit into another countries power point. LTE is exactly the same, there's a wide frequency spectrum to choose from and while there is a chance that two different countries utilize the same frequency band–it's best not to bet on it.
In fact, from my understanding there are as many as 43 different frequency bands in LTE, while Apple only supports 6 (Band 1,3,5,13,17,25). In case you're wondering, Malaysia recently announced the awarding of the LTE spectrum to 8 telco players (or rather 7 telcos and 1 crony) for Band 7 of the LTE spectrum. Meaning the current LTE network that Malaysian telcos have been licensed to provide by the MCMC is not supported by the iPhone 5.
TheNextWeb reports that:
several countries, such as Austria, Denmark, Estonia, Finland, Norway and Switzerland, operate on band 7, …Still others have LTE networks on band 38, which like band 7, is at the 2600MHz frequency.

TNW has contacted Apple to find out whether it plans to release an iPhone with support for band 7 or band 38, but the company didn't immediately respond.

Looking ahead, Apple will also need to eventually add an iPhone 5 model capable of bands 7 and/or 38 if it wants to reach LTE speeds in emerging markets like Brazil and Russia.
Why you shouldn't buy the iPhone 5 in Malaysia
At this juncture, two things could happen.
The MCMC could look at licensing out the more 'common' LTE bands, and hence provide LTE support to all iPhone5 users in Malaysia.
OR
MCMC do nothing, and Apple instead launch a new  iPhone model with support for Band7. Which would make your brand new iPhone 5 near obsolete, because the LTE spectrum as I understand is controlled by the hardware and not the software. So unfortunately, unlike the power sockets, you can't buy a cheap Rm35 adapter from AirAsia and connect your phone to a LTE network from the different frequency band–you'll need a new phone!!
Remember we're talking about a thousands of ringgit you're spending on the iPhone and it won't be able to support the next generation speeds, plus we're also talking about a company that made it's 'new' iPad obsolete in the space of months.
Side note on WiFi
Given that power sockets, mobile networks and power frequencies differ from country to country, it really is amazing that WiFi standard are consistent throughout the globe. This year, I've traveled to 4 different countries and never once have I experienced issues connecting to WiFi.
Whose fault is it
LiewCF has suggested it could be the MCMC, but the data suggest that we're not the only country using Band7. The truth is that no single phone can support all LTE bands currently utilized and no single LTE network can support all phones currently manufactured.
The landscape is completely fragmented and for something as new as LTE, this is completely unacceptable. Technically it's nobody's fault in particular, but the entire telco industry in general should be held responsible for not putting Interoperability at the forefront of their designs.
For now, I guess we'll just have to live this.