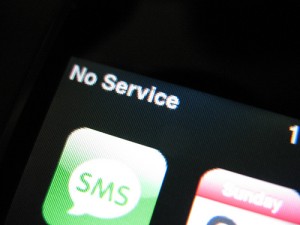 Press.Tv reports that Pakistan has suspended mobile phone services in several major cities to prevent terror attacks on minority Shia groups as they celebrate the holy month of Muharram. The rationale behind the suspension is that the terrorist use mobile phone services to detonate bombs and as a result the suspension of mobile phone services would help prevent such attacks. Meanwhile, Ihsanullah Ihsan, a spokesman for the militants' umbrella group, the Tehrik-e Taliban Pakistan (TTP), has claimed that suspending mobile phone services will not hold them back from carrying out their deadly attacks against the Shia Muslims.
This is ultimately a case of the government having too much power, the real threat of terrorist using bombs somehow resulted in a government issued communications blackout throughout the country–which does little to prevent the terrorist who are hell bent on killing.
I'm guessing that cellphones are picked as detonators for their ubiquity and range, however if you remove the cellphone from the equation you still have hundreds of possible detonation mechanisms, including timers (like the ones from early Mission Impossible shows), walkie talkies and even just a person standing by the bomb and detonating himself with it.
While many of us are of the opinion that a government should do everything to protect it's citizens, we often fail to to realize that the mechanisms the governments utilize to protect us has a cost–a cost usually paid for by the very people they are supposed to protect.
A full blown mobile service block, doesn't just block the terrorist–they block everyone. From a father frantically trying to locate his daughter, a hospital trying to locate next of kin in an emergency, or even a blood bank trying to contact its donors. This sort of carpet block is not an effective solution and the cost of it usually far outweigh the benefit, with the benefit being ZERO if the terrorist find some other way to detonate the bomb in spite of the block.