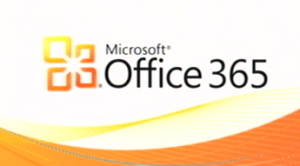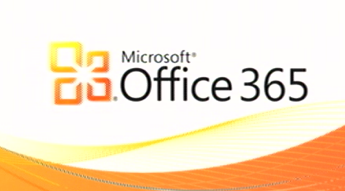 Yeap, you read that right. Microsoft office is the bane of all small business owners, they need it to generate documents and spreadsheets, but it cost a bomb to own. The standard Microsoft Office suite runs well over Rm600, and according to this pricelist from software exchange, Microsoft Office 2010 cost a whooping Rm643. Now Rm643 may not seem like much, but when a laptop/desktop cost just Rm2000, that's nearly 30% more cash upfront for your software needs.
How is this possible, well Microsoft is offering Office365 worldwide and has even partnered with TM to sell their cloud offerings locally in Malaysia. Office365 is a cloud based version of the Microsoft Office, and it even includes things like email, collaboration and project management software. All of this for just Rm18/month is a pretty sweet deal in comparison to putting down Rm600 per user as a initial capital expense.
Office365 is a SaaS version of Microsoft Office. In Office365 all your documents are stored online and you access the applications like Excel or Word via your browser, this may feel a bit sluggish at the start but overtime I've discovered you adjust, just like how I adjusted to Google Apps. So instead of going to the start menu to look for Microsoft word, you fire up the browser and logon to Office365, then you can access your previously saved documents or create new ones, and all of this is stored on Microsofts server, so in essence you have no software on your computer except a browser to access the cloud. Now because the software is hosted on Microsofts cloud, they charge you on a subscription basis of USD6/month, and you can start and stop paying when you start and stop utilizing the service.
USD6/month works out to roughly Rm18/month. That's a full 35 times cheaper than Microsoft Office 2010, of course this is a monthly fee which means you'll be breaking even after 36 months (or 3 years). Considering most small business squeeze every last dime from their software (which they should), over the course of 6 years, the Office365 cloud application would cost twice as much as the standard CD version.
However, there's some caveats to that. Everyone knows, that splurging on Capital expenditure is pretty difficult for a small business on a bootstrap budget. Spending Rm600 even before you get any customers or generate revenue is more difficult to do then spending Rm18 every month, you've effectively turned Capital Expenditure into Operating  Expenditure and that has a price.
Secondly Office365 is a cloud tool, meaning you'll always get the latest and upgraded versions of everything, without worrying about patches or upgrades since Microsoft will take care of that for you.The cloud tool does have offerings that the standard cd version won't. This includes mobile access (accessing data from your smartphone) as well as better security features and having the same version deployed throughout your organization. Also a cloud tool means your data is secured online, reducing the impact of hard-disk crashes and virus infections. Microsoft also offers 25GB of email space online, which is pretty good, and something that would cost you as well. The TM offered version of Office365 includes Sharepoint (for project collaboration), Lync (for instant messaging) , exchange (for email) and the regular Microsoft office applications.
The potential downside though is that Office365 requires internet connectivity all the time, and once your internet goes down, everything goes down with it. However, that's a risk you're probably already taking anyway. Think about it, how much work could you get down if your internet was down, when my home internet connection failed I spent a lot of time at my local Starbucks plucking down Rm15 for coffee while I used their wi-fi.
Now Rm18/month or Rm21/month for the TM offering, means you can get Original Microsoft products for much cheaper than before, and if you're a small business it's better to be paying Rm18/month than risk a BSA raid that could potentially bankrupt you.
So overall Office365 is a pretty decent offering at a pretty decent price, depending on your specific organization and head count it could absolutely perfect sense, or it could cost you more. That being said, I'd be very surprised if a new startup wasn't utilizing a cloud based office suite (like office365 or even Google Apps).