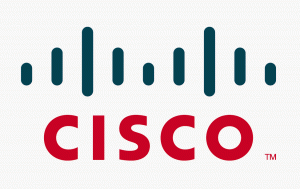 Well technically Cisco is a big thing already, a company that by itself is defining the internet as we speak with mind-blowing efficiency. Sure, Huawei thinks they're catching up, but the truth is Cisco is in a league of it's own, literally.
Today, I bumped through 2 articles I thought were pretty interesting. Cloudbeat, a blog I just recently subscribed to, reported that Cisco thinks "that global traffic generated by cloud computing services will increase a staggering 12 times by 2015 compared to cloud traffic in 2010, while data center traffic will increase at a less-showy-but-still-impressive four times by 2015″. Now that's a whole bunch load of traffic the internet is going to have to contend with, more interestingly though I was surprised that it was Cisco who did the study, not Amazon or Microsoft or Rackspace, not any traditional cloud computing company? Why would Cisco be so interested in checking out cloud traffic?
The answer is, Cisco is pretty much interested in any type of traffic increase, because as Web Traffic increases, whether it ends up in a cloud or a private VPN, the demand for networking equipment increases in tandem with it. Who better to profit from that increased demand than the number 1 company in networking?
If you consider cloud computing the next big thing, just like the California gold rush of the mid-1800s the Oil rush, or even the dot com boom in the 1990s, there is just one stark similarity. The bubble always expands till it burst, and only a handful of the really good companies survive. However, the biggest money makers weren't the gold miners or the Big oil companies. The companies that thrived the most were the pick and shovel makers, so while gold miners had a small chance of making big bucks, the companies supplying the gold miners with picks and shovels made a consistent amount of money over time. It's the same for oil, and in the 1990s it was hardware and software companies that thrived while each independant .com went bust one after another.
The truth is, I really think Cisco is going to profit from the cloud more than Amazon or Microsoft, because for every AWS offering there's bound to be at least 10 other offerings from either big corporate networks or smaller niche players, but Cisco is in a league of it's own and it's going to see demand skyrocket in tandem with the cloud taking off.
My 2 cents anyway.