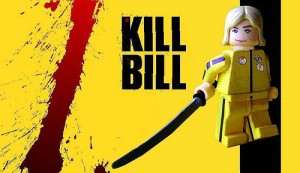 So there's a lot being said about the new Computing professional bill, even on this blog. For now though, if you're really interested in finding out about the legal implications of the law, check out this amazing article here from the Bar Council Website written by 'The Awesome' LoyarBurok. Or if you're in the mood for some petition, try signing this petition here, they're aiming for 2000 signatures, so far they're about half way through.
You might also want to digest a point by Tony Pua (opposition MP from PJ Utara):
What is unimaginable would be for Microsoft to have all its computer programmers in the United States registered with the Board of Computing Professionals in Malaysia, before the company could sell its software to entities providing "critical national information infrastructure" in the country! If Microsoft or Hewlett Packard or any other product developer or manufacturer involving "computer services" from overseas could be exempted from being "registered", then why should Malaysians be penalised for being unregistered?
You can read the rest of his article here.
And before I go on, I just would like to quote MOSTI, when the recent news that the Bill may indeed be dropped before it sees the light of day:
"It is the first step and if industry players suddenly feel they need no protection or something to represent them, the initiative could just end here," he said, adding that the Bill was aimed at uplifting the IT profession.

"It was mooted after a series of discussions with industry players who said they wished to see a body that represents and protects them," said Fadillah.
First off, it begs the question who were the industry players who were consulted, and why haven't they come forward to defend the bill? It's not that IT professionals 'suddenly' feel this way, this is the way IT has always felt. If there was a rationale behind the law, then it should be made known.
So before I go all political, I'd like to compile the top 10 reasons the bill should never see the light of day…
1) The bill seeks to regulate an industry that re-invents itself faster than any law can keep up.
2) IT certifications are a dime a dozen, spend enough money and time and you can get certification for any application/system you wish. Recruiters know that certification with no experience is crap. This is just another one of those.
3) The bill seeks to regulate only Malaysian Industry players, thereby penalizing Malaysian IT companies
4) The bill adds another layer of red-tape for companies seeking to invest in Malaysia (reducing FDI)
5) The bill adds another layer of red-tape for companies wishing to startup in Malaysia (reducing innovation)
6) There's absolutely no need for a central body protecting IT professional, we don't want it. Never will. IT is so diverse not just in terms of software and hardware, but from applications to functional experience a central body makes no sense.
7) The bill would place too much power into a central body, and that usually leads to corruption and anti-competitive behavior.
8) The bills objective of 'providing assurance to employers' is just crap. Even with the Bar Council and the Medical board, there's a whole load of crappy lawyers and Doctors everywhere, a central body cannot provide assurance.
9) The bills objective of 'raising standards' is even worse. How do you raise standards by setting up this central body? It just doesn't work that way.
10) The bill would stiffle companies from engaging in IT activities, thereby shrinking the talent pool. IT is one of the few industrys in Malaysia where we're really taking off, companies aren't complaining the the IT talent in Malaysia is lacking or of 'low standards', they're complaining that the graduates can't speak English. Fix that problem before you try to address a non-issue.
Another waste of time from the Government of Malaysia.
Picture courtesy of :http://www.flickr.com/photos/28043365@N06/3844909605/sizes/m/in/photostream/