Recently I received a phishing email from [email protected] telling me that Maybank had installed new security features and that I need to validate my details on the Maybank2u web portal. The email was marked as SPAM by Gmail, and trying to visit the site further sparked more warnings from Firefox AND my anti-virus.
But I was curious as to what the link would entail, in much the same way I was curious about the RHB phishing emails I received some months back.
Hopefully this post gives you an indication of just how sophisticated these attacks are, and manages to educate you on the one true way to establish if the site you're visiting is genuine.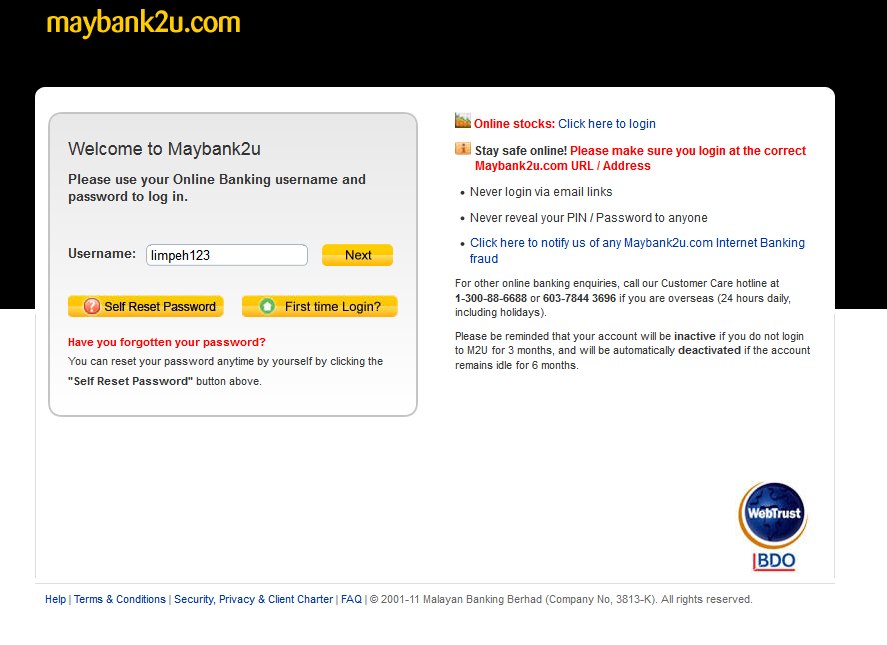 The fake login page for Maybank2u looks exactly like the REAL login page of Maybank2u, there really is no difference from the victims perspective. What's more interesting is when you go deeper, by just enter in 'a' username and a password you get to the following page (please don't enter 'your' username and password, just 'a' username and password)