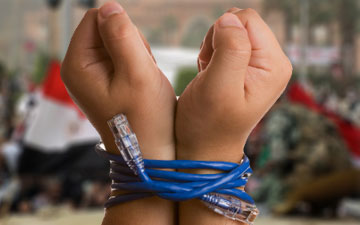 Here's some quick tips on how to access blocked sites in Malaysia that is blocked by the ISP (Telekom, Maxis, Time..etc etc). Currently the ISPs in Malaysia are throttling and filtering specific traffic to websites like Malaysiakini, Facebook and even Youtube. Just in case, things get nasty post-election day, I thought I'd quickly put together a couple of ways you can access Malaysiakini and other online portals despite a Unifi censor.

Tip 1: Use a proxy server
The quickest and easiest way to access a blocked website is to use a proxy. A proxy is a website located somewhere else in the world, that acts as a 'proxy' for you to access. So while the ISP may block direct access from your PC to Malaysiakini–it can't block access from your PC to the proxy and the proxy to Malaysiakini.
Click here for a list of 90 proxy servers, compiled throughout the world. My favorites are:
http://www.hidemyass.com & http://texasproxy.org/
Tip 2: Use a Virtual Private Network (VPN)
In a VPN setup, what actually happens is that you setup a connection to a private server and then use that server as a proxy for all your connections. This means that as long as your Internet Service Provider doesn't block the IP address of your VPN you can basically roam free.
So how do you setup a VPN. Well thankfully there's a free version you can try, and it's called proXPN. proXPN is a fantastic free VPN service that uses end-2-end encryption to keep the baddies and your local ISP out of your business, it utilizes a 2048 bit encryption. On the website, the company claims that:
With proXPN nobody* can…

see the websites you visit
hijack your passwords, credit cards, or banking details
intercept and spy on your email, IMs, calls, or anything else
record your web history
run traces to find out where you live
There's a downside however, the free version is throttled to just 100kbps, and you need to use a specific application to access the service. That being said the paid version doesn't have throttled speed and cost just over USD9/month. I think that's a pretty sweet deal. However, for paid versions you can try BolehVPN.
Tip 3: Use a paid VPN
If you're willing to spend money on some security and anonymity online, then I can't recommend privateinternetaccess enough. Just like ProXPN they provide a VPN service, but they only have a paid version (no freebies here).
However, they're paid version is relatively cheaper, and allows for 5 devices to simultaneously login at once. Also they're one of the VPN providers that take your privacy seriously. They don't sponsor this blog (I have no sponsors), but I have an affiliate agreement with them, so that I get a cut of every member that signs up for their service through my blog.
If you're interested, check out my review of them here, which also lets you know what the affiliate code is.
Tip 4: Use TOR
For you cheap-skates out there–there is a very good, very FREE alternative, that's a bit slow–but not by much.
The Onion Routing (TOR) is a super anonymous, way to browse the internet. The concept is beyond the scope of this post, but its so good even criminals use it to evade law enforcement–successfully. TOR routes your traffic through at least 3 different servers, and your ISP won't even know which sites you're accessing, and the deep packet inspection that Telekom is currently performing won't work on it.
Here's a quick look at how to install TOR on your PC. It works, and it's free.
Conclusion
I've intentionally left out ways that won't bypass the current filtering that Telekom Malaysia is employing, so things like how to change your DNS server isn't on this post, but you can find it from an older post of mine.
Hope that helps folks.