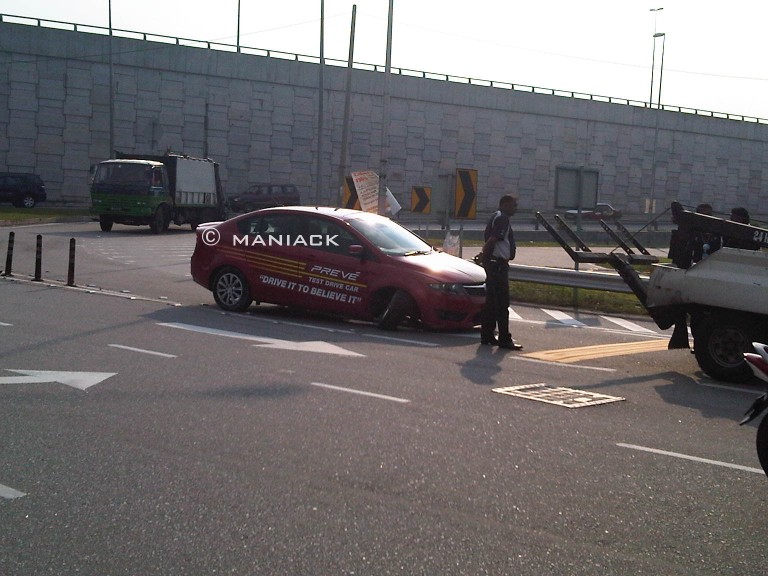 The Lowyat.net forum is abuzz with news and photos of a broken down Proton Preve. Not good news for a car Dr. Mahathir called the best proton ever. The rumour mill is abuzz with the reasons for the breakdown, but as of now it looks clear that the Proton in question didn't crash, but rather than some part 'lower arm assembly' gave way, or something like that.
Now I drive a 8 year old Waja, that has served me well and hasn't experienced any such catastrophic failure, but while I can personally vouch for my Waja, I don't think I can vouch for Protons safety, there's been just too much negative publicity on the reliability of its cars. The fact that this was a test drive car makes it even worse.
The photo was provided courtesy of Lowyat.net user maniack, whose watermark appears on the photo.
Join in the conversation in the forum here, and you can try to snatch some Russell Peters tickets from the forum too.
Good weekend everyone.