Some companies re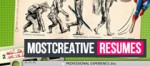 ceive so many resumes for each job application, they filter out applications based on your resume photo. Imagine, your resume was probably not read simply because your photo wasn't eye-catching (imagine resumes like mine that have no photo!). It's nobody's fault, if you receive thousands upon thousands of resumes you need to have some filtering ability that doesn't require time.
Obviously you shouldn't be putting your photo on the resume, but the questions remains on how to get people looking at your resumes? The idea is to break away from the standard thinking that Resumes need to be linear. Microsoft word has far more capability now then when you wrote your first resume, and even then it's better to use Adobe InDesign, Photoshop or even Scribus to create your resume. Resumes don't need to be linear, but they need to be standard, it needs to have the standard information people are looking for and it needs to be presented clearly. A hiring manager isn't bothered to look and search for your experience, it needs to be 'presented'.
This post from Inc.com was excellent and has some rather cool links particularly to a great website called mostcreativeresumes.com
For more inspiration try this link, I personally think some people take this overboard ( like here). Recently Smashing magazine had a contest for creative resumes and some of the responses are pretty amazing, you can check them out here
My personal favorite: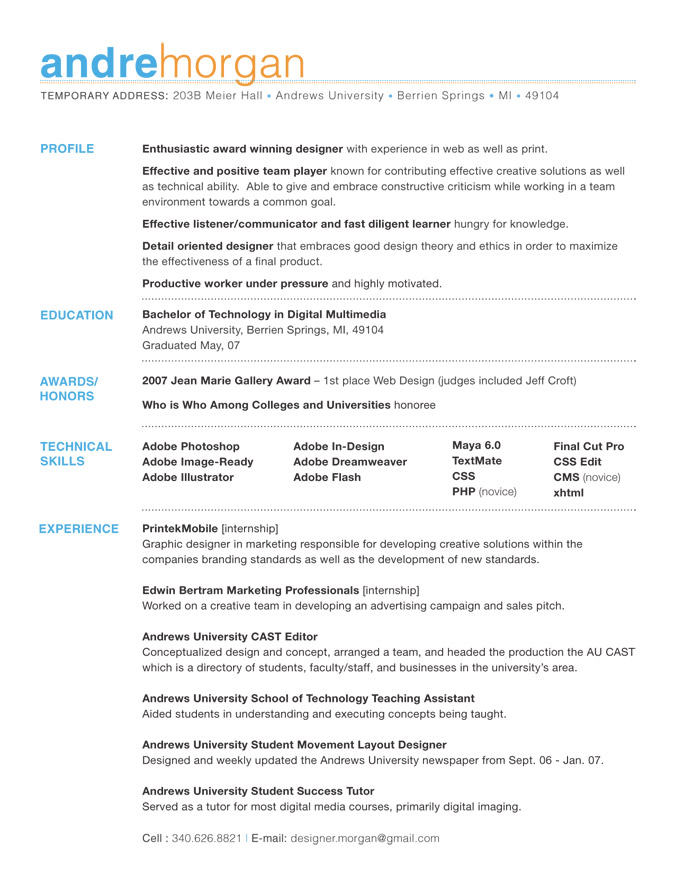 It's clean, it's intuitive, it's one page and it's minimal. All absolutely wonderful qualities of a great resume design.
Visit a newer post about Creative Vcards that are equally inspiring.