Got Maxis Fiber to your home, but want to change your WiFi passwords, then here's how you do it.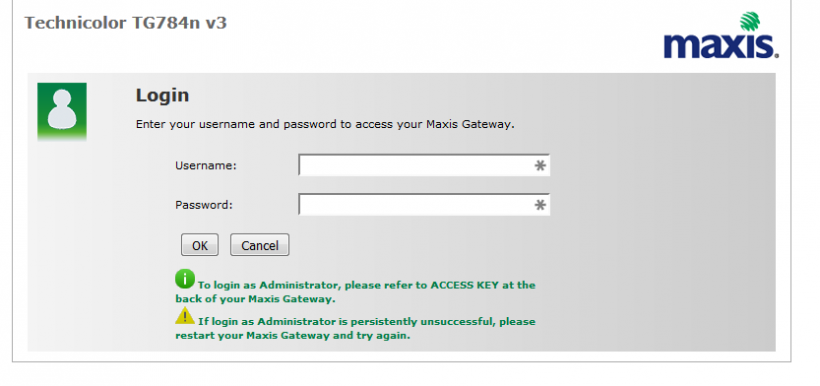 First you need to logon to your router. You can do so by opening your Web-Browser and type http://192.168.1.254 (where you'd normally type google.com), or just click here.
You should either see a picture like the above, then you'd need to enter the username and password, or if you haven't setup a router password, then you'd see this: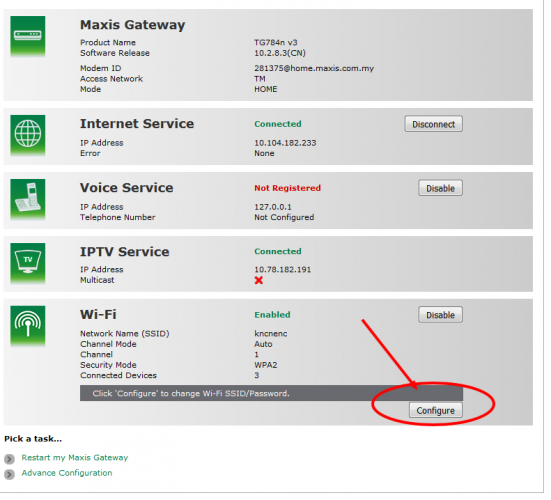 Step 2, is click configure under the Wi-Fi section.

Step 3 is simple. Just enter a new SSID (this is your Wi-Fi name) and then a new password. Please pick one that is secure and long. Finally hit the apply button and you're good to go.
Now if you haven't setup a router username and password, you should set it up as well. To do this, hit on the Advance configuration link at the bottom of the screen.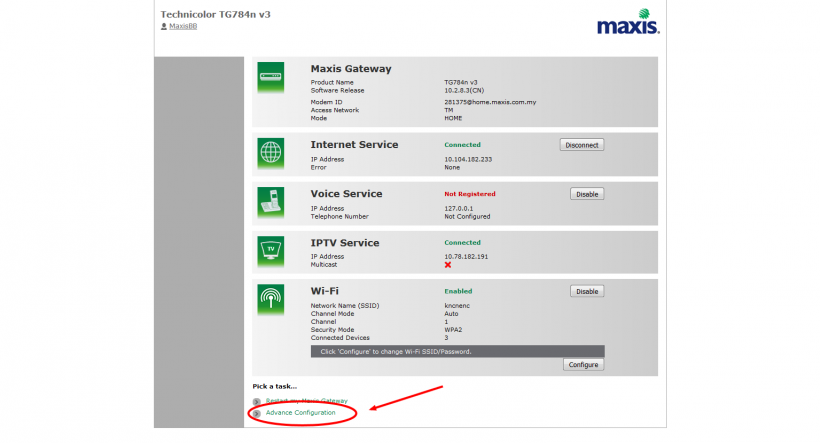 Next select Toolbox->User Management from the left menu.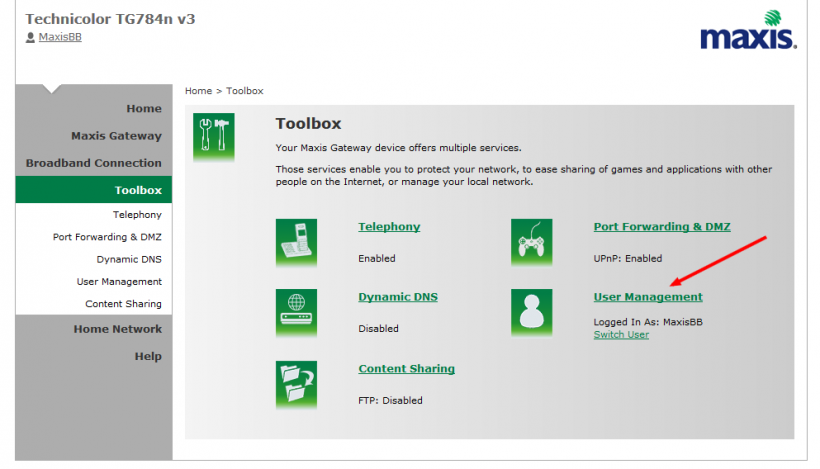 Then click Change My Password, that would allow you to change your router password.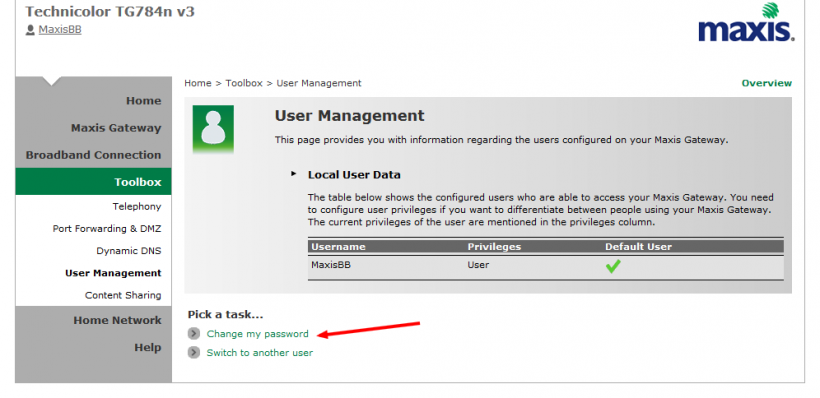 And finally change the password and save it. This way your router logon and password is now secured.
Hope you enjoyed the post.