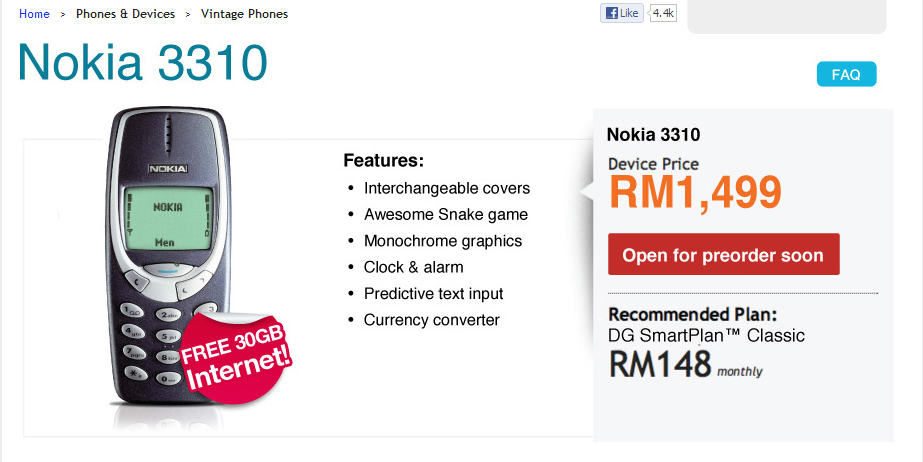 Everybody's favourite yellow Malaysian telco decided to start April Fools day a bit early today–either that or somebody in Digi went a bit crazy, and who can blame them with all those yellow men running around the office an' all.
Anyway, they offered a 'vintage' phone offer that includes phones like the Nokia 3310,  that comes with interchangeable covers, clock and alarm and best of all–an awesome snake game!! For the low low price of just Rm1499, you get the phone and 30GB of data–although that may a bit of challenge to use the Data, given that the phones pre-date not just 3G or LTE–but EDGE as well.
I personally enjoyed the joke, and actually reminisced about my old phones–ahhh those were the days.
Check our more of Digi's Vintage Phone Offer here.