Sounds surprising and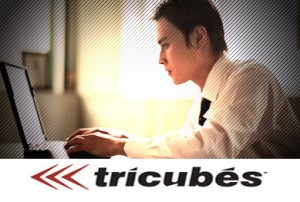 quite convenient, that a company that reports a loss of Rm17 million, goes on to report that they have a lifeline, in the form of  a Rm6 million dollar contract from the police to "maintain the Royal Malaysian Police's (PDRM) mobile systems for two years starting January 1".
Quoting this Malaysian Insider Report :
"In a filing to Bursa Malaysia today, the company said TricubesNCR JV Sdn Bhd bagged the deal to maintain the Enhanced Mobile Management System (EMMS) and Mobile Card Acceptance Device (MCAD) on December 30, 2011.
TricubesNCR JV Sdn Bhd is 70 per cent owned by Tricubes."
Lifes looking good for Tricubes, which prompted me to think. What would make the home ministry award a company on the brink of bankruptcy, running the failed government email project and reporting typos in their annual reports, such an important project.
Could it be that according to this article by Anil Netto "CEO Khairul Zainal Mokhtar's 31 per cent stake,….Among the non-executive directors of Tricubes is Khairul's father-in-law, former commissioner of police Zaman Khan". Could that explain how this company gets police contract after police contract? Also on the list of people who own Tricubes–CIMB bhd. which is run by none other than the Prime Ministers brother, Nazir Razak.
I'm not one to make speculation, but I wouldn't let a contractor who last year lost RM100,000 renovate my house, let alone run my email, yet the Home Ministry (who awarded the contract), seems to think that the financial stability of the company has little to do with it's ability to deliver on an IT contract.
I for one, believe it does.