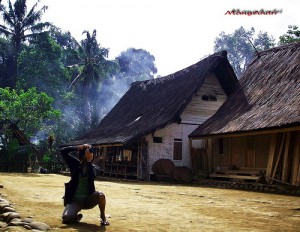 Late last year the Government announced the Kampung Wi-Fi (or Village Wi-Fi initiative). The initiative was mooted by The Information, Communications and Culture Minister, Datuk Seri Dr. Rais Yatim. Currently there are already 1,400 villages with Wi-Fi access and the Government hopes to increase that to 4,000 by year end.
That's good news to a lot of villagers, broadband penetration is considered a right in certain countries, and bring internet access to rural Malaysia is a moved to be applauded. However, there doesn't seem to be much on the technical aspect of the project available to the public.
According to this report from the Borneo Post, the Kampung Wi-Fi is a public-private sector initiative that involved expertise from Pernec Paypoint Sdn Bhd, so that's an unknown company to me. The cost of the Kampung Wi-Fi initiative is anywhere from Rm25,000 to Rm32,000 per village, which for the additional 2,600 villages we plan to deploy to brings total cost of the project to RM65 million (onwards).
That's a lot of cash, especially when you take into account this report from the Malaysian Mirror that calls the Kampung Wi-Fi initiative a complete farce. "The people of Nanga Berkiok at Merurun, Julau cannot be blamed if they thought that the government's 'Kampung WiFi' project recently implemented at Rumah Guntol was a mere publicity stunt."
Apparently the dish installed for the internet connectivity broke down after a heavy thunderstorm and the replacement has been slow in coming. It's quite troubling to note that we seem to be installing hi-end communication equipment in villages throughout the country but don't have the proper support systems in place to fix them when they break down. This is in addition to the fact that I couldn't find any further information on the technology their deployment to these villages.
It remains to be seen.
Photo courtesy of: http://www.flickr.com/photos/andri_suprihadi/4198263387/sizes/m/in/photostream/