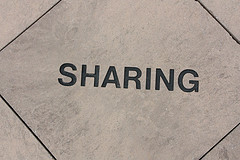 A good file sharing website is hard to come by ever since drop.io was bought over by Facebook. I loved drop.io and my admiration for the design of their service goes without saying…but I'll say it anyway.
There was a huge void for a short period, where I was struggling with things like dropbox, skydrive and even hosting my own file sharing server (here). Fortunately, for the file sharers among us there emerges from the midst a file sharing website worthy of being called drop.io's replacement. It's name is minus.com.
Minus.com uses nearly all the cool stuff that drop.io had, but with far more cleaner looking interface, and it's got a lot going for it.
First of, it's interface is AWESOME, although it may look clunky on some web browsers. Secondly, it's FREE!! So unlike other file sharing services you don't need a credit card for this one.
Finally, the feature set is great. 10GB of free space (yes that's 10 big ones!!) unlimited transfers and each file can go up to a whooping 2GB each (compared to just 50MB for drop.io). That means you can share large wedding videos with colleagues and friends for absolutely FREE!! Just by uploading and spamming their emails with a url link…awesome!
Overall, this is the BEST FILE SHARING website out there.
If you're looking for something a bit more private…then try 72dpi.cc that's a bit more like skydrive.
picture courtesy of : http://www.flickr.com/photos/tsakshaug/6036869252/sizes/s/in/photostream/