So I've just moved into my new place and my wife and I wanted to convert our upstairs hall into a study area for the both of us.
Problem is that I wanted a standing desk and my wife was having none of it. So a comprimise was in order…in this case we'd have 2 desk one for each, mine would be a standing desk and hers a regular sit-down one. I'm no master carpenter so our greatest hope was to hack ikea. If you're wondering what hacking ikea means, well the 'original' Ikea Hackers says:
Essentially, an IKEA hack is a modification/repurposing of an IKEA product. Why I chose to call it a hack? In it's own little way, it breaks into the IKEA code of furniture assembly and repurposes, challenges and creates with surprising results. And yes, some furniture may be destroyed in the process and you may, please be cautioned, compromise the structural integrity of the furniture and its safety standards, so hacking does have its risk. Don't say you're not warned. 😉
The rules are simple, use one Ikea furniture for something it wasn't intended to do…and that's an Ikea hack. The website is just amazing and it's a constant source for inspiration to a new house owner like myself. You may check them out at http://www.ikeahackers.net (beware the fakes!!)
What I did was quite simple, get an expedit 2×2 shelving unit and connect that to a expedit desk with some metal brackets I bought from my local hardware store. You'll need 2 metal brackets to secure your desk, one along each of your expedit side.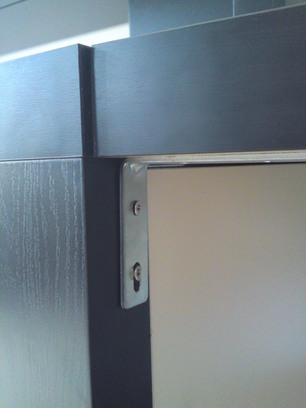 Once you're done you'll get a nice desk that looks something like this…sorry I took the picture after the entire desk was complete.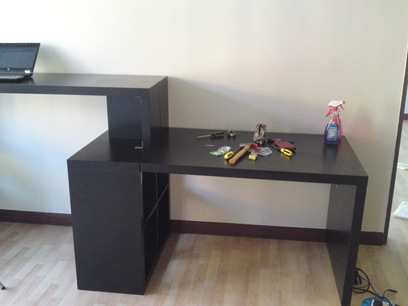 Then I needed to make my standing desk. I used a 26cm Lack shelf and secured that to the top of the expedit like so: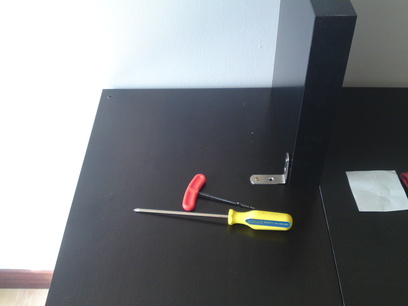 You'll need metal brackets, short ones would suffice, a some tools shown in the picture. You can force screw the screws into the shelf but I wouldn't advise it. The 26cm Lack shelf will act as a base for the 121cm Lack Shelf to be the actual standing desk. You'll need 2 brackets for a secure mount.
Finally assemble a 2nd Expedit 2×2 shelving unit and a Lack 26cm as a base (similar to the first one) , and use a 121cm Lack to connect the two, and secure it with similar metal brackets (Lack on Lack). You'll need to repeat this steps twice as one lack shelf doesn't have enough depth to be a standing. Eventually with some accesorizing and a proper stool (in case you get tired of standing) you'll end up with something like this: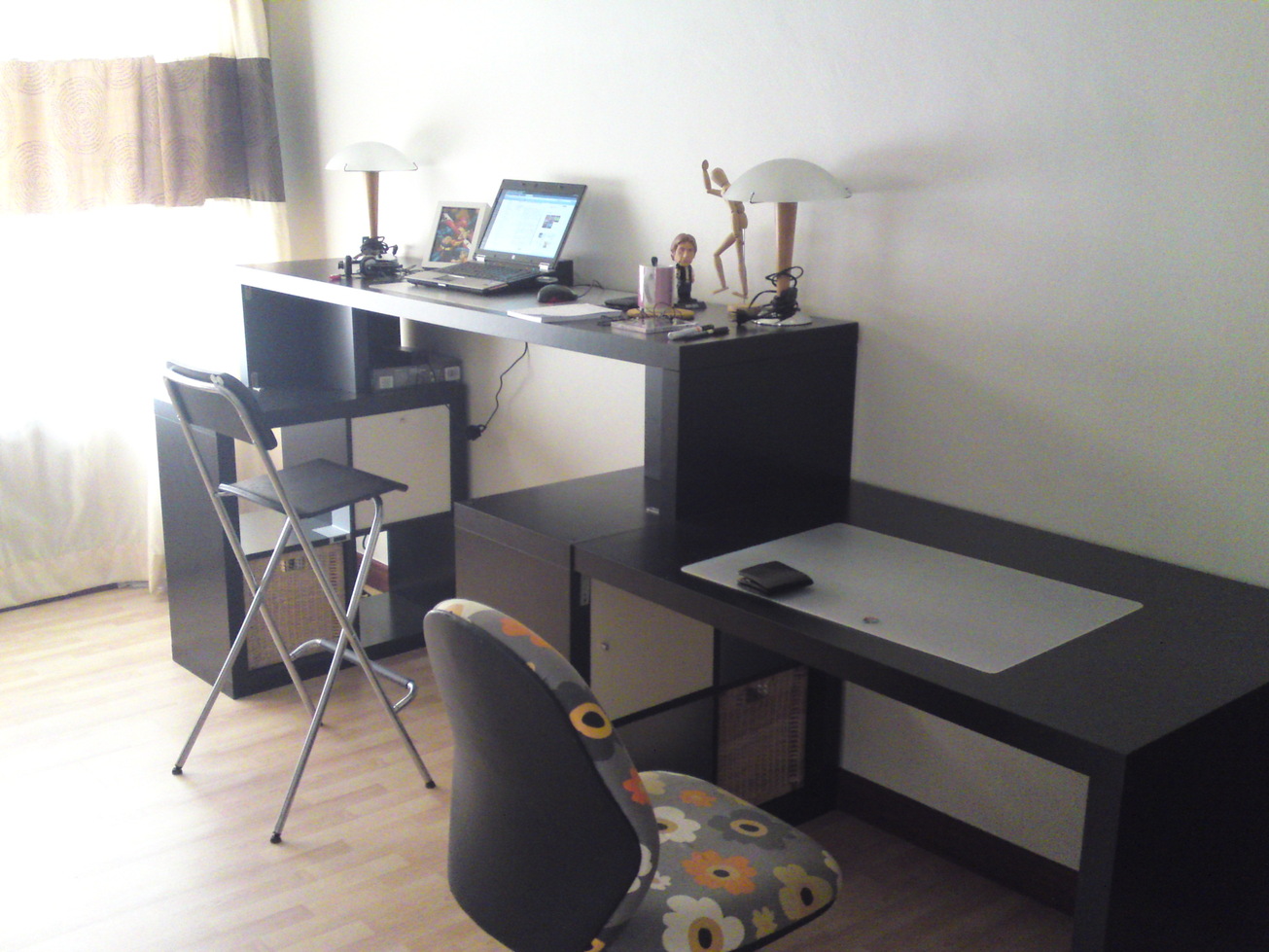 Hope you enjoyed it.