Yesterday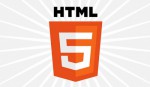 I blogged about how youtube was experimenting with a html5 version of the site, today we got come-from-behind victory for skydrive who announced that they've already launched their html5 version of site. Skydrive is Microsofts answer to dropbox, but unfortunately, it fell short of the mark and personally I don't believe html5 is going to save this one.
I couldn't log into to skydrive today, so was unable to check out how cool it became, but if you've got a skydrive account why don't you give it a try and feedback.
This wonderful bit of skydrive info was brought to you by the wonderful people @ Gizmodo.