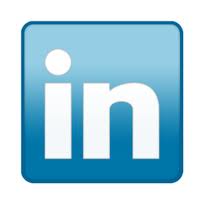 According to the LinkedIn blog, LinkedIn that ever popular 'professional' facebook like thingy now has more members than the population of Australia, Malaysia, Singapore combined. LinkedIn has grown to a more niche social network that proves Facebook isn't the only kid on the block, and niche networks like LinkedIn do have a future, for instance we're more likely to search for a job/talent via LinkedIn than via facebook, and for the most part it's probably better to keep our social (facebook) and professional (linkedIn) lives separate.
I personally love the features, but think they could have spent more time designing the interface and making it easier to host better looking resumes on LinkedIn. That being said the features on LinkedIn beat the crap out of Jobstreet anyday.
My personal experience with LinkedIn was a hit and miss. Firstly, it's full of spammers, and you get a lot of people claiming they did business with you to push their connection count to 500+, I currently stand at under 50 connections. I did get one genuine approach from a company to join them, and we went all the way to a job offer with that one. I turned down the job, but not before I asked the CEO why he prefered LinkedIn over something like Jobstreet, and he mentioned that he prefered to have that full control and be able to see what people were about. His exact words, "If I posted this on Jobstreet, I'd get a whole bunch of thrash". That's because you can bump yourself up in Jobstreet for some extra cash. So if you advertised in Jobstreet, Jobstreet would send you resumes of people who paid extra. Do you sense a conflict of interest here?
What do you think? Will LinkedIn overtake websites like Jobstreet when it comes to hiring new talent? Will Recruitment take a more social network twist to it, or will it remain the I advertise you apply approach? Is there a market for the 2 to co-exist? Would you sell your jobstreet shares on their 2 year high?
Wanna learn more, head on over to the LinkedIn blog that has great tips for sprucing up that old LinkedIn profile.