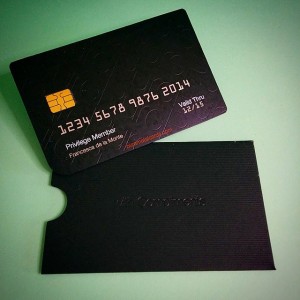 As Malaysia slowly (but surely) migrates to Chip and Pin, some banks have taken the opportunity to issue not just new Pin-enabled cards, but contactless-enabled ones as well.
To be clear, Banks are only mandated to issue new Pin cards (replacing the signature cards you had before), but are taking the opportunity to also embed contactless capabilities into them as well. After all they're already issuing new cards to every (single!) card holder, might as well get them on the contactless bandwagon while they're at it.
The reason for being so gung-ho about contactless is purely economical. Research suggest that the easier payment methods become, the more money people are willing to spend. People with credit cards spend more than people with just cash, and 0% interest schemes have been a godsend to retailers. Contactless payments, which don't involve cumbersome Pins or signatures, are clearly the next evolutionary step, with one research paper suggesting they increase customer spending by nearly 10%.
Banks make money from small percentages per transactions, the more transactions at higher amounts, the more money they stand to make. So if an extra dollar worth of electronics in a contactless card increases revenue by 10%–why not?!
Pins are for security, Contactless is for convenience
But while PINs are a security feature, contactless is all about convenience. And conveniences trade-off security, so it stands to reason that contactless cards are less secure than regular 'contact' ones.
The question is whether that trade-off is worth the increase in convenience. After all, nothing is absolutely secure, and in today's criminally infested internet, keeping your money under the mattress is safer than keeping it in a bank–but nobody does it because the mattress would be too inconvenient.
So what convenience are you getting with a contactless cards?
For one thing, no more waiting for a receipt printout to sign on, or bending down to an inconveniently placed pinpad to type in your PIN. Plus, for someone with gigantic fingers like me, I jump on the opportunity to avoid having to fidget with pinpads that must have been designed for dwarf children after they've been struck by the ray gun from Honey I shrunk the kids.
But that's about it–the only convenience contactless cards provide is that you can do contactless payments–up to a specified amount.
The question now is what security trade offs are you making for this remarkable feature?