In 2016, Chip and Pin will gradually be introduced in Malaysia, that means your Credit Cards now will prompt you for a PIN instead of signature during purchases. This will be a bit of a hassle, but it will be worth it,  here's what you need to know about it and credit card transactions in general.
The 5 people you meet in card transaction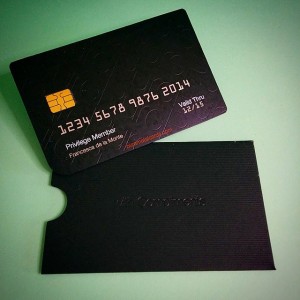 First off, a short primer on credit card transactions. In any business transaction, there are at least 2 actors involved, a buyer and a seller. In industry lingo we call them Merchants and Cardholders. These are important terms to remember, as we'll use them extensively .
But a card transaction is far more complicated and involves at least 3 more actors, some of which you may not even be aware off. First, we have the party that issued the cardholder their card, the 'Issuer'. If you have a credit card, chances are that credit card is tied to an line of credit issued by a bank, whether it's HSBC, or Maybank, these are issuers, who have a relationship with the card holder.
Then we have the 'Acquirer'. This is the financial institution that provides the merchant the ability to accept card transactions. Sometime this is as simple as just placing a card terminal on the merchant premise. The acquirer has a relationship with the merchant, and that's why when you look at credit card receipts, they usually have a banks logo on them–that's the acquirers logo.
Both the issuer and acquirer are usually banks, because credit cards deal with debt, and only registered financial institutions are authorized by law to perform such transactions (think of interest rates, and loan functions..etc)
So far, we have the Issuer that issues the card to the cardholder, and the Acquirer that provided the infrastructure to the merchant, but how do we tie all of them together. Here the final actor provides a network that connects all acquirers to all issuers, they're called Card Schemes. You know them by their names, VISA, Mastercard, Diners, JCB, Discover..etc. The schemes provide the ability to connect acquirers and issuers, so when you go a merchant, you only ask them if they accept Master or Visa, and not worry about the specific acquiring bank. Similarly the merchant places a "Mastercard accepted" logo on their premise, because if they can accept one Mastercard, they can accept them all.
These 5 actors, the Cardholder, the Merchant, the Acquirer, the Issuer and the Scheme work seamlessly together to allow you to purchase goods and services using only a single piece of plastic we call a card.
But what is a card?